Publications
Davis, O. 2022. Keynote Speaker:  Richmond African American Book Festival 
Davis, O. 2022. African American Intellectual History Society Annual Conference 
Davis, O. 2022. Virginia Wesleyan University (Norfolk): Inaugural Africana Studies Speaker  
Davis, O. 2021.  Get Ready for the 2021 Hurricane Season: Lessons from Hurricane Katrina Mississippi Black Women Survivors Directions – Delaware Valley Association of Black Psychology. 
Davis, O. and Steve Hansen. 2019. Virginians Represented at the Revitalization of MLK's- Poor People's Campaign Moral Action Congress. Hampton Roads Gazeti , 4-6.
Davis, O. 2017. Book Review: Black Families: A Systems Approach. Editor, Anthony James. Cognella Publishing.
Davis, O. 2015. Still on the Fringes: Mississippi Black Women Survivors of Hurricane Katrina. Race, Gender, Class.
Davis, O. 2010. Internalization Exploring Urban Students' Constructions about Shool, Work, Race, and Ethnicity with Blustein, D. et al. Journal of Counseling Psychology, 57, 2, 248-254.
Davis, O. 2009. Accountants Cognitive Styles and Ethical Reasoning: A Comparison Across 15 years with Abdolmohammadi, Mohammad J. and Fedorowicz, J. Journal of Accounting Education, 27, 4, 185-19.
Davis, O. 2008. Stories from Women Survivors of Hurricane Katrina. Proceedings from the Diversity Challenge – Boston College.
Davis, O. 2007. One-Year-Later, Southern Women Voices on Hurricane Katrina with M. Land. Journal of Race, Gender, and Class.
Davis, O. 2006. Southern Women Voices from the Gulf Coast States on Hurricane Katrina with M. Land. Harvard -Journal of African-American Public Policy.
Davis, O. 2005. Ghanaian Experience. Park Street Pulse.
Davis, O. 2005. Grief's Crushing Enormity: One Counselor's Experience. Counseling Today – American Counseling Association.
Davis, O. 2003. Multicultural Career Counseling Goes High Tech or Does It? dialog, 03, 5 (11).
Davis, O. and Earle, B. 2004. Grief in Black and White. Massachusetts Metro West Daily.
Davis, O. 1998. Faculty Unions. Chronicle of Higher Education.
College Professor/Courses taught
Human Development I & II
Introduction to Psychology
Child Psychology
Counseling Assessments and Appraisals
Principles of Career Development
Legal and Ethical Issues in Counseling
Community and Agency Counseling
Organizational Administration
Research and Writing in Counseling
Qualitative Research Methods
Multicultural Counseling
Culture and Gender Issues in Counseling
Women and the Workplace: Breaking the Glass Ceiling
Women an Disasters
Black Psychology
The Black Family
Race Relations and Inequality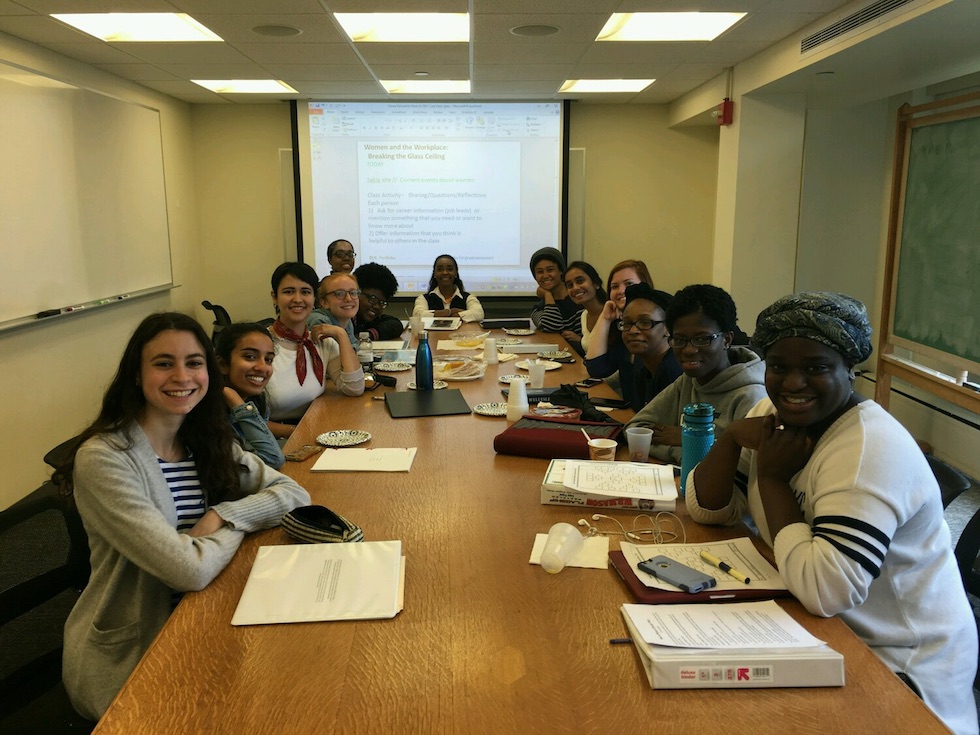 Interviews
2022 Radio Interview 89.3 FM WPFW (Washington, DC)- National Council of Black Women (NCBW) Discussion on Jackson Mississippi Water Crisis and Disaster Preparedness
2022 Mississippi Book Festival 
…TV Interview WJTV Jackson Mississippi (5pm and 10pm news)
…TV interview WLOX Gulfport, Mississippi (noon day LIVE)
2022 Radio interview – WPCE 95.3 Norfolk, Virginia Book Talk
2022 Podcast Interview Good Morning Atlanta (GA) Book discussion
2021 TV Interview Black News Channel (BNC) World News Tonight (LIVE) 5pm with Nayyera Haq
2021 TV Interview OPEN Bronx RX with Dr. Bob Lee
2021 TV Interview The Social Justic Forum NY with Host Daren Jaime
2018 Wellesley Magazine Interview:  Weathering the Storm by Deborah Lynn Blumberg
2015 TV Interview Boston CBS – WCVB CityLine Women in Charge: Hillary, Wellesley, and the Glass Ceiling
2005-2001 Host, Comcast Cable TV show – The Job Doctor
Focus: Careers and issues in the workplace. Show aired in Boston Massachusetts.
2005 Interview: Leadership Practices for Human Resources Managers. Boston Globe, Jobwork's section.
2004 Bottom-Line Online Newsletter Story, Davis uses the MBTI with Business Students Across Cultures in Career Counseling course
International
Cairo, Egypt
Havana, Cuba
Beijeng, China
Melbourne, Australia
South Africa
Mexico
Accru Ghana
Europe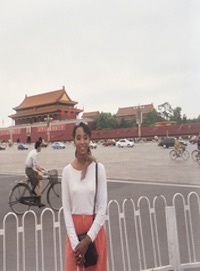 Domestic
2023 Black Books and Novelties Book Talk/Signing, Virginia Beach, VA
2023 Black Book Festival, Richmond, VA
2023 National Association of Black Psychologist National (54th) Conference Jacksonville, FL
2023 Natural Hazards (Disasters) Workshop (48th) Denver CO
2023 NAACP Convention Author Alley/Book Signing Boston MA
2023 Association for the Study of Worldwide African Diaspora (founded in 1962) Legon, Ghana
2023 Association for the Life and Study of African American Life and History (ASLAH)    Jacksonville, FL [Most Distinguished Black Academic Organization in America founded in 1915]
2023 Barnes and Nobles Book Talk/Signing   Raleigh, NC 
2022 Dartmouth College (NH) Roundtable: Black Womanist & Feminist participant Howard University (DC) Book Talk/Book Signing
2022 ZOOM Book Lecture Daniel P. Murray African American Cultural Center (Housed at the Library of Congress) VIRTUAL
2022 Mississippi Book Festival – Author's Row 
…Barnes and Nobles Book Signing Jackson, Mississippi
…Barnes and Nobles Book Signing Gulfport, Mississippi
2022 Radio interview – WPCE 95.3 Norfolk, Virginia Book Talk
2022 Cleo's Book Club (Black Women) Baltimore, Maryland Talk
2022 Keynote Speaker:  Richmond African American Book Festival (VA)
2022 African American Intellectual History Society Annual Conference Zoom Talk  VIRTUAL
2022 Virginia Wesleyan University: Inaugural Africana Studies Speaker 
2021 From 'Insecurity to Joy' after a major disaster: Lessons Learned from Hurricane Katrina Mississippi Black Women Survivors Resilience & Recovery Tuskegee University, The Fifth Annual History Research Symposium VIRTUAL
2020 Seeds of Growth: Hurricane Katrina Mississippi Women Survivors Resilience & Recovery Virginia Counseling Association Williamsburg, VA VIRTUAL
2020 Functions of Resistance: The Resilience and Recovery of Hurricane Katrina Mississippi Black Women Survivors National Council of Black Studies Conference Atlanta, GA VIRTUAL
2020 Hurricane Katrina Mississippi Black Women Survivors Memory, Resilience, and Recovery Association of Social and Behavioral Sciences, Atlanta, GA VIRTUAL
2020 Past and Future: The Memory, Resilience, and Recovery of Mississippi Hurricane Katrina Black Women Survivors Interdisciplinary Conference James Madison University, Harrisonburg, VA VIRTUAL
2019 The Role of Suffering, Survival, and Resilience in the Academy: One Black Woman's Experience Staff Conference InterVarsity, Toah Nipi, New Hampshire
2018 Afrocentric Scholarship in Praxis: Millennials reflect on the impact of taking Black Psychology at a selective PWI women's college DIOP 39th Anniversary Temple, Philadelphia, PA
2018 Building for Eternity Cultural Rootedness: Undergraduates Reflect on Taking Black Psychology at a PWI (with four undergraduate students) ABPSI 50th Anniversary Oakland, CA
2017 Marginalized Yet Resilient: Mississippi Hurricane Katrina Women Survivors National Women's Studies Association Conference, Baltimore, MD
2016 On the Fringes: Mississippi Hurricane Katrina Survivors. American Association of Black Psychologist Conference, Washington, DC
2016 Explorations of Cuba Educational System, Havana, Cuba
2015 Multicultural Counseling Today: What's Working? Maryland Counseling Association Conference Baltimore, MD
2014 Ways to Navigate the Career Waterways When Working with Multicultural Populations Career Development Association Conference Williamsburg, VA (with three graduate students)
2014 Career Counseling in Multicultural Populations Virginia Counseling Association Conference Williamsburg, VA (with three graduate students)
2014 Can University Professors Motivate Student Success by Exposure to Occupational Options that lead them to Graduate School? NSU Faculty Research Symposium Norfolk, VA
2014 Self-Determined: Mississippi women survivors of Hurricane Katrina – an analysis of their experiences and recovery process since 2005. The Society for the Study of Social Problems, San Francisco, CA
2013 New Images of Hurricane Katrina Survivors: Mississippi Black Middle-class Women's Story, DIOP Conference Temple University, Philadelphia, PA
2013 An Ethnography: Mississippi Black women survivors of Hurricane Katrina, Faculty Women of Color in the Academy, University of Illinois Urbana Champaign, IL
2013 Missiology Spirituality and Multicultural, Sutherland, MA
2012 Resilience without qualms: Mississippi women survivors of Hurricane Katrina – six years later. NCSE Conference, Washington, DC
2012 Affirming the Academic Achievement of Black Women Who attend Prep Schools: Implications for Blacks and society, Faculty Research Colloquium – Norfolk State University
2012 Reframing the Image of Black Women: We Shall Rebuild -Unheard Voices of Mississippi Middle-class Women Survivors of Hurricane Katrina, SEWSA Conference – George Mason University, Fairfax
2012 Women, Spirituality, and Missiology, Providence, RI
*2011Katrina's Mississippi Middle-class women speak, Women Studies Symposium – The College of William and Mary Williamsburg, VA
2011 Shall We Rebuild – Unheard Voices: Mississippi Middle-class Women Survivors of Hurricane Katrina, NEWSA Conference – Dartmouth University, Dartmouth, MA
2011 Missiology Spiritual Symposium, Cambridge, MA
*2010 Mississippi Women Survivors of Hurricane Katrina: An Economic Analysis, Harvard University – ILIR, Cambridge, MA
2010   Mississippi Women Voices on the Employment and Economics of Hurricane Katrina Women's Studies Department, Boston, MA
2010   Mississippi Women Survivors of Hurricane Katrina speak. National Council for Black Studies New Orleans, LA
2009   Mississippi Women Survivors Speak Four Years after Katrina, The Next Katrina Conference Long Beach, CA
2009   Mississippi Women Survivors and Hurricane Katrina, Women and Disasters Conference Melbourne, Australia                 
2009   Mississippi Women and Hurricane Katrina: Challenging Career Stories that Inspire, National Career Development Association Annual Conference, St. Louis, MO
2009   Mississippi Women Survivors of Hurricane Katrina Speak Out, American Association of Black Sociologists Annual Conference New Orleans, LA
2008   Stories from Women Survivors of Hurricane Katrina, Ninth Annual Diversity Challenge Boston College Boston, MA
2008   Career Changes and Challenges: Women Voices from Hurricane Katrina, Careers Conference University of Wisconsin Madison, WI
2007   Environmental Effects of Hurricane Katrina: Southern Women's Voices, Environmental Justice Symposium Wellesley College Wellesley, MA
2007   Past to Present: Women's Voices from Hurricane Katrina, Afro American Historical & Genealogical Society Boston, MA
2007   One year later – Southern Women Voices from Hurricane Katrina, American Counseling Association Blue Ribbon Award Detroit, MI
2007   Women Speak on the effect of Hurricane Katrina on their lives, Race Gender and Class Conference New Orleans, LA
*2006 Careers in Counseling – Diversity Forum- Featured Speaker, Careers Conference U Wisconsin Madison, WI
2005   Ways Career Counseling Centers Can Invite African-Americans and Latino Students to use them International Career Development Conference Los Angeles, CA
2005   Providing Quality Career Counseling Service to First Generation Students of Color, Fifth International Conference on Diversity in Organizations, Communities and Nations Beijing, China
2005   Counseling First Generation African-Americans and Latinos, International Conference on Social Sciences Honolulu, HA
*2005 Best Practices When Providing Career Counseling in Diverse Populations, Fall Symposium Speaker Counseling Psychology – U Conn Storrs, CT
2005   Counseling First Generation Minorities: African-Americans and Latinos, Careers Conference U Wisconsin Madison, WI
*2005 Multicultural Counseling Competencies: Putting Them into Practice, Career Counseling Development Association Conference Hartford, CT
2003 A New Look at Career Counseling in African-American Populations, American Counseling Association Annual Conference, Anaheim, CA
2002 Career Counseling Minorities Goes High Tech or Does It? Connecticut Career Counseling Development Association Conference, New Haven, CT
2000 Interview and Job Search Strategies Society of Hispanic Engineers Inc. NY, NY